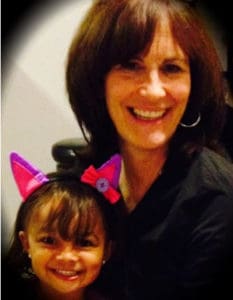 As a native Houstonian, a single mom and grandmother of 10 beautiful grand-babies, I know how hectic life can be in the "big city". When I started my first cleaning business in 1984 – Julie's Cleaning Service – I wanted to create something that would help people gain time for those people/things they cherish most.  Although the name has changed, the level of professionalism has increased, and there is certainly much more technology in use, the desire to serve customers with excellence has not changed.
One of the primary things that has changed over the years is our use of "green" cleaning products. The health and safety of our employees, customers, their children, and pets, along with concern for our planet drove this decision.  We are always looking for ways to improve our cleaning processes to provide the best possible experience for all.
I am thankful that God has given me the opportunity to work with some great employees over the years and to serve each of you too.  In fact, we have customers who have been with us for over 20 years!
Thank you for entrusting us with the care of your home!
Julie Parish
We are proud to be partnered with Cleaning for a Reason.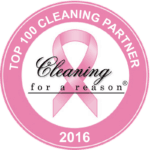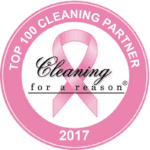 Cleaning for a Reason
This service supports women undergoing cancer treatments by pairing them with cleaning companies that donate cleanings to the cause. Learn more about Cleaning for a Reason
Proud Member of ARCSI

ARCSI Association of Residential Cleaning Services International
The Home Keepers Cleaning Service is a proud member of the Association of Residential Cleaning Services, International (ARCSI). As part of our membership we must adhere to a strong code of ethics as laid out by the ARCSI. Learn more about ARCSI