Cleaning Service Katy Tx

: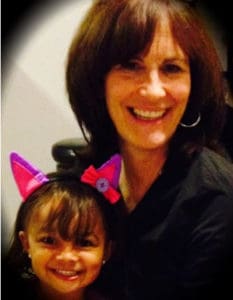 The Home Keepers | Cleaning Service Houston Tx | Cleaning Service Katy Tx
I was born and raised in Houston.  I started my first cleaning company in 1984, Julie's Cleaning Service.  I married and had my first child in 1985 and continued to run my business and clean with the teams.  In 1988 I moved to Dallas and sold that business to a dear friend. We are still good friends to this day!
After living in Dallas a few years I moved back home to Houston.  I soon decided I was ready to get back into the cleaning industry!  In 1994 I started Julie's Cleaning Service all over again! Some years later I decided it was time to incorporate to The Home Keepers.
I have enjoyed being in the Residential Cleaning Industry all these years.  I enjoy helping others keep their home clean and hopefully lessen their stress so they can relax and decompress after working all day.  Affording them the time to not only enjoy the evenings in their clean home, but now their weekends are free from housework!
I have had the opportunity to meet so many people and have really enjoyed getting to know so many of my customers over the years.  I still have a few customers that I cleaned for with one of my teams, that's been over 15 years ago!  We've seen our children grow up, go off to college and have children of their own now!
I am thankful that God has given me the opportunity to work with some great ladies that work very hard to keep so many of our customer's homes clean over the years.
As of early 2018, the Lord has blessed our family with my 8th grandbaby!  I now have 6 girls and 2 boys.  Each with their own unique personalities, they (and their parents of course) are such a joy and a blessing.
I thank you for entrusting us with the care of your home and we look forward to meeting you soon!
Julie Parish