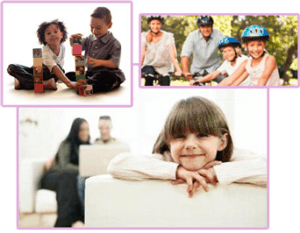 Cinco Rancho House Cleaning and Maid Services
The Home Keepers is a House Cleaning Service serving the Cinco Ranch, Texas area. We offer a range of house cleaning services fashioned to return peace and tranquility to your home and provide the free time to delight in it! We have been in the Residential Cleaning Industry since 1994, twenty+ years! Our homekeepers have delivered house cleaning services to countless Cinco Ranch, Katy and Houston Area Residents.
If you are looking for ongoing weekly, bi-weekly or monthly service we would love to get you onto a schedule that works best for you! We like to suggest you start out with our "Top to Bottom Cleaning"- our spring cleaning level Maid Service. This gives you a fresh start by getting to all those places that you would not generally get to on a regular basis like hand wiping all woodwork-doors, cabinets, baseboards as well as hand wiping ceiling fans, light fixtures & blinds.
Certainly we are happy to take care of you if you need a one-time cleaning! Do you have a special occasion? A wedding, graduation, baby shower or Mom is coming to town and you just want your home to be sparkling clean for your special guests, we would be pleased to assist!
"We Don't Cut Corners, We Clean Them."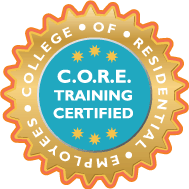 Our employees are detailed and conscientious, providing top notch maid services at a fair and competitive rate. Contact us TODAY! We can establish a cleaning schedule to fit your needs and your budget!
Give us a call @ (713) 984-8639, click here to contact us directly from the website or you may click here for our online quote request and you will be on your way to a cleaner home in no time!
Our House Cleaning Services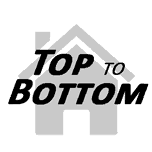 Top to Bottom Clean
Ideal for our first visit, this service gives you just what the name implies. Read more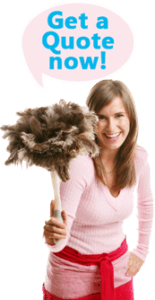 PLUS, we offer custom packages specifically designed for your home!
Call Today! (713) 984-8639
Jan 29, 2020
Betty and her teammate went above and beyond. I almost cried because they did such a beautiful job of cleaning my townhome. I was thrilled with their results and would love to have them again. They were both very sweet, kind and professional. Most of all, they were thorough. I would be grateful if you would let them know how pleased I am.
100% Plant Based Products!
We are happy to announce we are now using 100% Plant Based products! Welcome to the Family – Branch Basics Kid Friendly, Pet Friendly, Planet Friendly it's even Husband Friendly! Watch for our Drawing for FREE Branch Basic Products.
We are proudly affiliated with the following industry organizations:

Cleaning for a Reason
We are proud to be partnered with Cleaning for a Reason. This service supports women undergoing cancer treatments by pairing them with cleaning companies that donate cleanings to the cause. Learn more about Cleaning for a Reason

ARCSI Association of Residential Cleaning Services International
The Home Keepers Cleaning Service is a proud member of the Association of Residential Cleaning Services, International (ARCSI). As part of our membership we must adhere to a strong code of ethics as laid out by the ARCSI. Learn more about ARCSI